Epic is a global foundation that exists to empower and protect children, youth and our planet. We bridge the gap between nonprofits forging solutions to today's pressing challenges, and individuals and businesses who want to drive positive change.
We back nonprofits
We build and manage portfolios of highly-vetted nonprofits to whom our strategic support will be game changing.
We mobilize donors
We offer innovative giving solutions so that individuals and companies alike can support our portfolios.
We guarantee impact
We analyze the performance of nonprofits and report back to donors, ensuring trust and accountability.
nonprofits and social enterprises backed to date
dollars mobilized by Epic since its creation
Discover our impact and highlights of 2022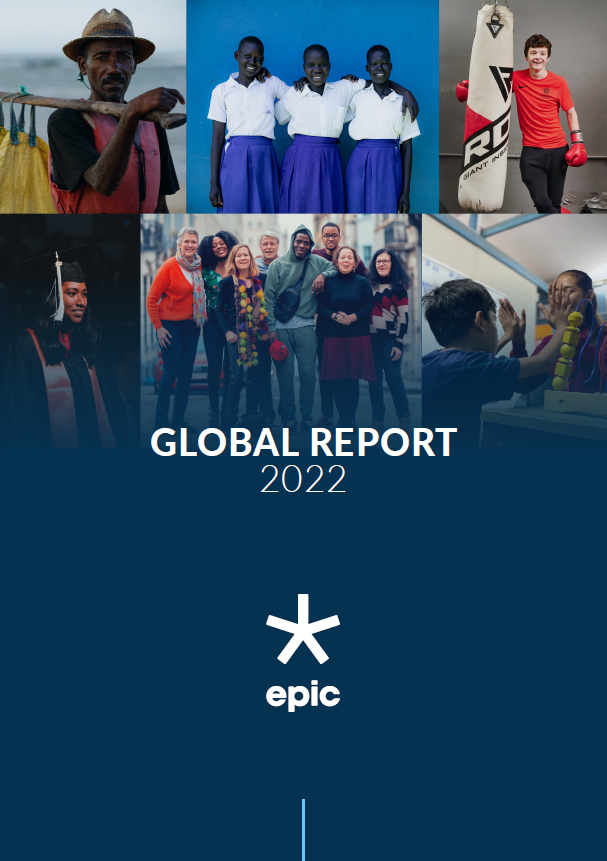 Get involved
We believe that we can all make a difference if we come together and pool our resources. Let's create change by giving more, better and smarter. Join us.
Epic Foundation is:
United States – a 501(c)(3) nonprofit charity  | United Kingdom – a Registered Charity #1163753 | France – a Fonds de dotation | Switzerland – a tax-exempt charitable foundation.